REACH WORKOUT GOALS WITHOUT LEAVING YOUR HOME
---
This incredible all-in-one gym has everything you need to build muscle and burn fat. All from the comfort of your living room! Whether you're looking for a reason to start your weight loss journey or simply want to maintain a healthy lifestyle, it's perfect for people of all skill levels and reinforced with premium steel bars for more intense workouts.
Replaces your traditional workout equipment and get a full portable gym.
SET UP YOUR GYM
ANYWHERE. INSTANTLY.
---
Thanks to the compact and portable design, the frame can be folded in half to make it easy to transport and store, so it can be stored in the car, in the wardrobe, under the bed, etc. It also contains a sturdy bag to comfortably carry all included accessories.
TONE, SHAPE AND BUILD
MUSCLE
---
Effortlessly sculpt your upper and lower body. Work your arms, legs and butt with three different strenght resistance bands. Get a serious total body workout. With all these accessories and exercise options, your workouts will never be boring.
REVOLUTIONIZES HOME WORKOUTS
Whether you're just starting your workout journey or a hardcore trainer looking to beef up your arsenal, the botthms Home Fitness Board is perfect for men and women of all ages and skill levels. Even if you've never done a single exercise, this incredible all-in-one tool makes it easy to perform whole body workouts in just 20 minutes or less. There's no better time to get in the best shape of your life and no better home gym than the botthms Home Fitness Board!
---
---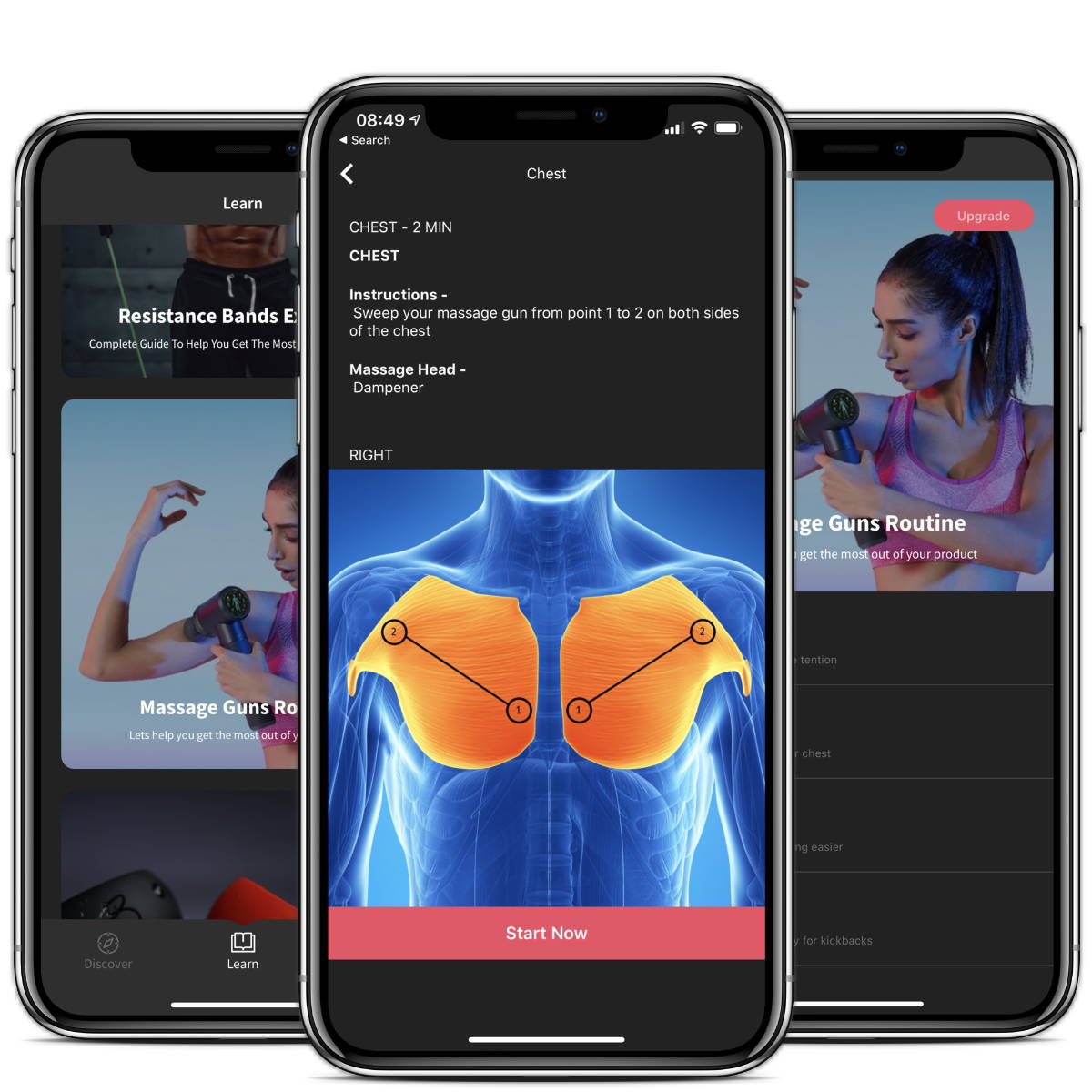 Download the app. Discover the possibilities
Get the best out of your products by downloading our free app and get access.
Fantastic massager. Works as advertised, gives quick relief to muscle pain.
Love this device! And also love the fact that botthms has an APP that can be used aswell.
Powerful with a decent battery life, it surprised me its not too noisy at all and use it daily